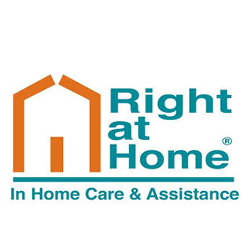 Homemaker and Companion Caregiver
Dayton, OH
Vision Insurance, Paid vacation, Paid personal time, Paid holidays, Health Insurance, Dental Insurance, 401K / Retirement plan
Are you looking for a job where you are respected, trusted and part of a true team? Then becoming a Right at Home Caregiver is the job for you!

As a Homemaker/Companion you will provide for the maintenance of a safe and clean environment. In addition you will perform various housekeeping tasks, meal preparation, and companionship activities for clients in their residences.

We are now offering a $100 Sign-On Bonus!

You will enjoy the following benefits of working for Right at Home:
• Flexible scheduling
• Paid travel time
• Competitive weekly pay
• Friendly work environment
• Ongoing training at Right at Home University
• Referral bonuses
• Caregiver Rewards Programs

• High school diploma or GED.

• MRDD experience is a plus, as is prior experience as an HHA, CNA, STNA, & homemaker.
• Completion of a written competency evaluation.
• Must possess a valid driver's license and have use of an insured automobile.

• Perform homemaking activities such as vacuuming, dusting, sweeping or mopping floors, doing dishes, changing bed linens, doing laundry, and cleaning bathrooms.
• Prepare meals and snacks according to instructions.
• Perform errands and/or provide transportation
• Provide companionship for the client. This includes accompanying client on walks, trips to social/recreational activities, assistance with hobbies, etc.
• Ability to read, write, speak, and understand English.
• Flexible full or part time hours available, with several options available from a few hours a week to full time.

To apply, email your resume, call to set up an interview, or apply in person today! Click "Apply now" for more details.

We are an Equal Opportunity Employer.

15922